Organisations
With the challenging times we face it is important that all members of staff are contributing to the performance of the organisation. This means the focus needs to be on developing the skills and knowledge of Managers and staff to optimise business and personal performance. Next Steps works with organisations to identify how performance can be improved through their people and provides the appropriate solution.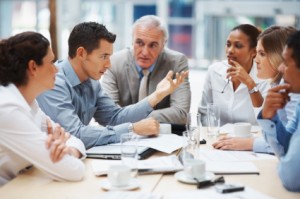 The approach is very practical, interactive yet focused on outcomes. Drawing on both operational experience and a modern coaching and facilitation style we focus on raising personal awareness for individuals to take responsibility for their own development. We introduce practical and relevant tools, techniques and models to enable participants to promote their strengths and develop the areas that will optimise their performance at work.
I work at all levels in organisations and the areas of focus and expertise that I can provide to support your organisation achieve this are:
Testimonials
"How we deal with change is a key issue in our lives today. The challenge is to be aware of it, acknowledge it and get the right support to guide us through. The answers are within us but sometimes we can be overwhelmed and find it difficult to move forward. Meeting with Claire helped to gain clarity, move forward and find my voice again. Claire has a very comfortable manner and can help tease out the main issues, rationally drawing on her own business experiences and management skills."
MG, Manager, First Trust
Working with Claire has helped me understand my communication style and how it impacts my team. This had given me a better understanding of the team and enabled us all to discuss and resolve issues more effectively
Sharon, DRD, Belfast
Claire's workshop on 'whole brain' thinking was interesting, thought provoking and generated good open discussion within the executive team. Raising the awareness of your own and others thinking and communication styles has enabled the team to work more effectively through being more adaptive and understanding in both verbal and written communications. The workshop was fun and brought out a lot of learning in an informal and non-judgemental environment.
PS, CEO, Charity Organisation
I was extremely concerned about a recent interview for a Managerial role. It was important to me to do the very best I could in the interview and went to Claire for support. Claire's experience as a Manager was very obvious and she was able to give me some firm feedback on how I was coming across. She helped me realise that I was capable for the job but needed to overcome my nerves and present myself in a more professional manner. Claire has raised my self-confidence and taught me to be…
Supervisor, Belfast Health Trust