Case Studies
Business Coaching
The client was the owner of a retail business facing considerable commercial pressure. During our initial scoping session it became clear that she needed to delegate more. It was important that she created the time to be able to focus on developing and growing the business. To enable this to happen, we worked together on three key steps: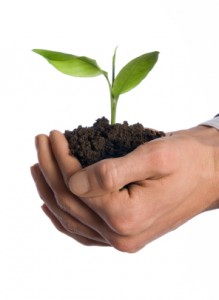 Setting up a weekly team meeting to enable good two-way communication with staff. We created a simple but effective agenda with a focus on reviewing business performance, clarifying priorities and getting input into how the business could be improved.
Setting up regular 1:1's with staff where their key objectives were agreed and reviewed. This gave an opportunity to identify how each staff member's strengths could be best used and what they needed to develop themselves further.
Working out what the staff priorities should be to ensure that their time was being used most effectively.
It was a challenge for the business owner to delegate because "letting go" was a big barrier for her. However, with the staff working to their strengths, the right performance measures in place, and regular communication, the staff were able to contribute more and the business owner felt more comfortable with delegating. She had started to realise the benefits to the business. Together they were able to reduce the numbers of hours they were fire fighting and the business owner was able to allocate up to 80% of their time being proactive and developing the business. Staff felt more motivated, felt more involved and increased their contribution to the business.
Competency Based Interview Training
The client had an interview coming up for a Director level role, which would be a promotion. But he hadn't been successful in a recent interview and was concerned that he wouldn't perform his best in the new interview. He'd heard of me and contacted me for help.
We had an initial phone conversation to establish expectations and see if we both felt it appropriate to work together. We agreed that we did, and set up out first meeting. Prior to our first session he sent me all the relevant documentation for the role e.g. role specification, application form and organisational competencies.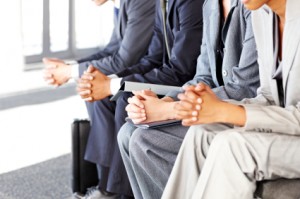 At our first session we worked together to establish a base line against the required competencies for the role. We also explored his concerns and issues around the interview. We were then able to create an action plan. The plan focused on him gathering the relevant evidence around the competencies, and addressing the issues around the interview itself. We included a mock interview with feedback into the plan. He found the planning very valuable and we were able to highlight two key issues:
Creating the time to prepare the evidence for the competencies
Handling his nerves in the interview itself
I used a coaching approach to help him manage his time – to ensure that he was able to create the time to prepare. And I used a training approach to give him tools and techniques to overcome his nerves for the interview.
Over the four sessions we had, my client was able to focus on his preparation and build his confidence and self-belief. He went into the interview with a very positive attitude, came across very well, and secured the role. A great result for us both!
Managing Change
The client was a large organisation going through considerable change. The leadership had received feedback that staff wanted more support to cope with the change, especially since they knew more was coming up. It was decided to roll out a change awareness programme to help staff become more aware of the impact of change and give them tools and techniques to be more resilient to change.
I created and delivered change management workshops with the following aims:
To introduce staff to the models of change
To give tools and techniques to build resilience to change
To promote personal responsibility for development
To enable staff to become more aware of their thinking styles and that of others
The workshops were very well received and participants felt they got personal value both from a home and work life perspective. I used the Whole Brain model to help increase personal awareness that enabled participants to better understand their reactions to change and how to develop coping strategies. Participants were also able to appreciate the different thinking styles of others and to have a greater appreciation of their needs in time of change.
All staff in the organisation were introduced to the Whole Brain model, which led to more open and honest conversations and improved team working. People became more understanding of each other and supported each other through the change. This helped to ensure that the performance of the business didn't suffer. The workshops proved to be a wise investment of time and money.
Want to make improvements at work or in your career? Call 07973 854 379 or contact me now!